If you attend any of my classes or have seen me at an Art Society demonstration then the chances are you have met Blondie. She has attended so many art lessons that I decided she must be the the most artistic dog in England.  She is now being featured in some of my step-by-step lessons so look out for Blondie's Tips which will give you some important information and handy hints!
Blondie is a Border Collie who was born in September 2010 in County Kildare, Republic of Ireland. She was rescued as a small puppy, along with her sister and two brothers, by Wiccaweys, a charity in Leicestershire who specialise in the rescue and rehoming of Border Collies and working sheep dogs. Many people comment on her unusual colour which is known as sable. This colour has been generally bred out of Border Collies in England but is still found in Ireland. Interestingly her two brothers are black and white whilst her sister is the same as Blondie.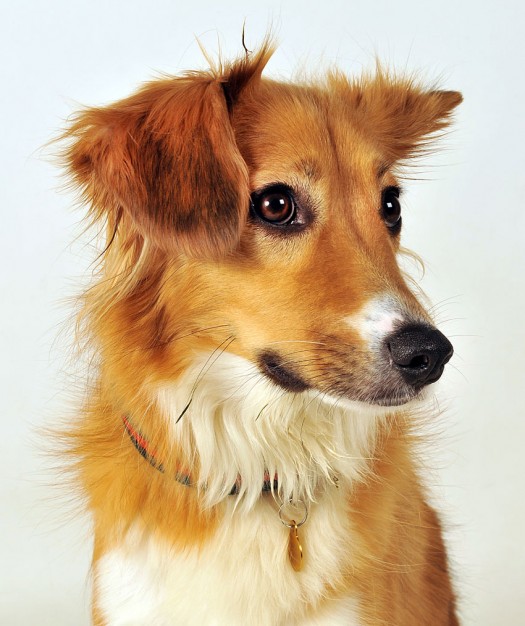 Wiccaweys do wonderful work in saving these beautiful and intelligent dogs from some horrific cruelty and finding them the kind of specialist and loving homes in which they can thrive. Anybody who meets Blondie is charmed by her loving and inquisitive nature and intelligence.
To find out more about Wiccaweys visit their website, wiccaweys.co.uk